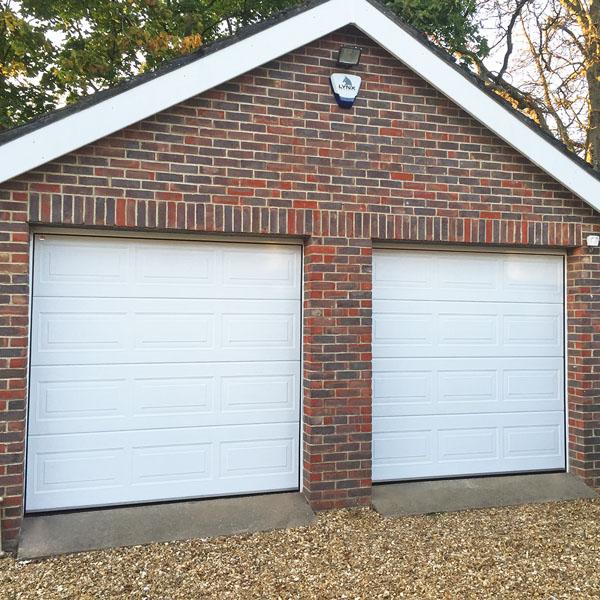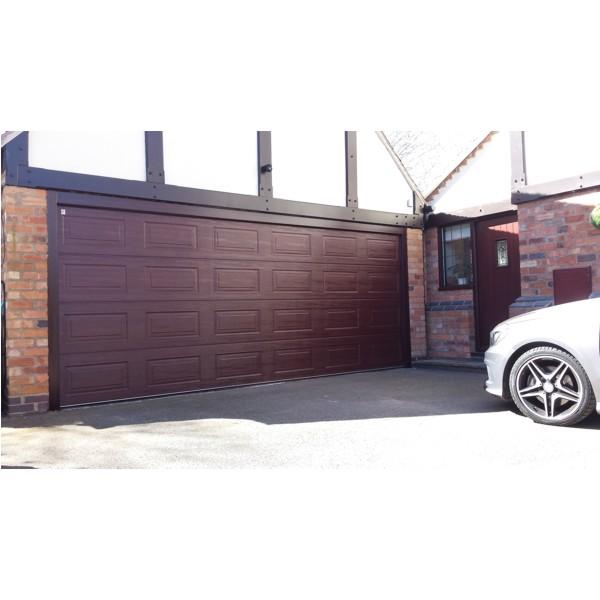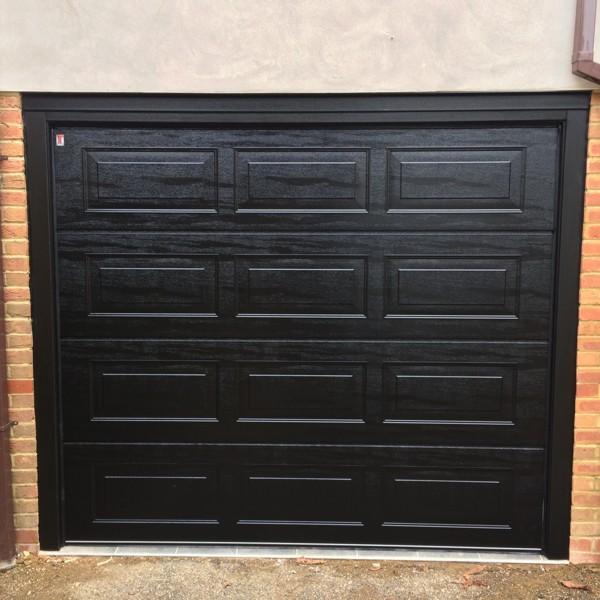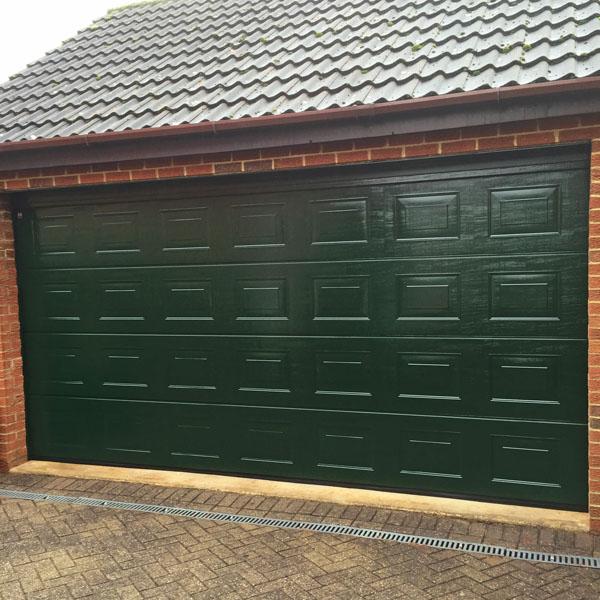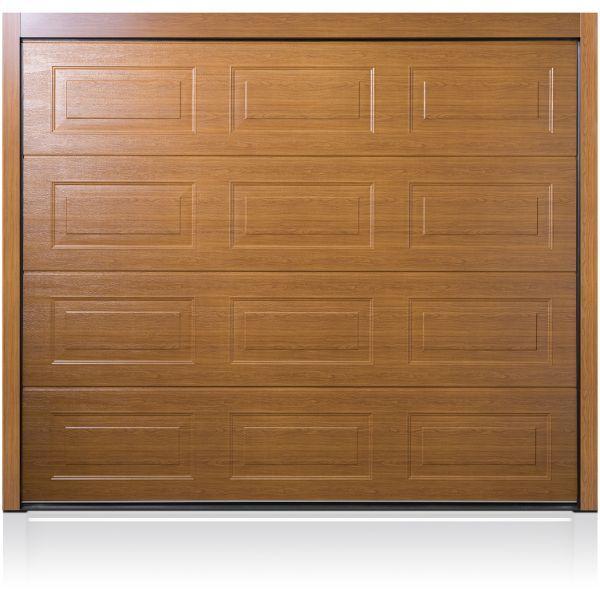 Carteck Georgian Panelled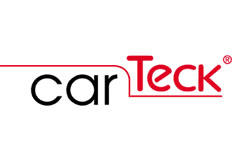 Door Type:
Sectional Doors
Classic Georgian styled panel design, manufactured to high quality standards by Carteck.
To make an enquiry about this product, please click the button "Make an enquiry" below this message, or call 0800 525 442
description
wood design
colour finishes
Coach Style Designs
The Carteck GSW 40 Classic Panelled sectional door design is a neat Georgian panelled design which is manufactured to bring out the beauty within any home. The panels are more oblong than square like many others making the amount of panels in a door less than the smaller square panels of other designs. This makes the door design ideal for larger width openings as the door has a far more balanced look and is not too busy. Constructed using polyester coated galvanized steel double skinned 40mm insulated panels, this square panelled design is available in a range of different surface textures shown below. The door is 40mm double skinned as standard and offers great insulation, security and strength in one. The Carteck is a unique sectional door using a tension spring system meaning most of the sizes only require 120mm of headroom and yet still offer the full drive through height when open with an electric garage door operator.
Carteck are a German company held in high regard by architects, fitters and general customers due to the high quality and innovation of their products. They provide a wide variety of surfaces, colours and glazing elements to help personalise your garage door and make it your own.



Unique?

The Carteck sectional door uses a different spring balance mechanism to most other sectional doors and this enables the headroom requirement to be only 120mm for most of the sizes available. However unlike other 'low headroom' systems the Carteck will give you a full drive through height when fully open using any one of their superb electric operators, and this is unique!! This makes this sectional door ideal for larger garages with bedrooms above, flat roof arrangements with little headroom or just anywhere where you want to maximise the drive through height. Carteck also offer many more intermediate standard heights at the same price than others do to maximise the seal and insulation by getting a door the same height as the underside of your lintel avoiding an infill section which is normally not insulated.
Surface Texture
The Carteck Georgian Panelled Sectional doors are only available in Woodgrain textured surface finish.


Woodgrain Surface
Sizes
The Carteck Georgian Panelled doors are available in all standard widths from 6'10" up to 18'0" wide with a new range of 'super sizes' offering widths up to a whopping 8000mm wide (26'3")
These super size sectional doors use commercial operating gear and do require more headroom but still offer excellent value for money for any super size garage. *Super-size doors are not available for the Georgian doors.
Safety Features

Carteck have produced a range of safety features to ensure durable functionality is ensured whilst paying keen attention to detail. With each sectional door, they supply:
Perfect fitting sections
Individual sections are connected by wear resistant galvanized steel hinges which make the door leaf more secure.

Profiled spring channel
The contour of the spring channel reduces friction between the channel housing and plastic sliders and ensures that the door runs even more smoothly.

Frame base protection against corrosion
A special plastic part ensures that the vertical frame has no contact with the floor; the base area is thus continuously ventilated and protected against corrosion.

Safe, quiet running
The robust side hinges with integrated finger protection hold the patented eccentric roller holders.

Patented emergency release
Imperative for garages without a second entrance. The emergency release is operated from the outside via a master key system suitable profile cylinder or Kaba cylinder. It decouples the drive and enables the manual opening of the door (pre-equipped for GSW Carteck sectional doors as standard).
Electric Operation

This sectional garage door is available in both manual and electric operation.
A range of handheld remote controls are available when the door is electronically operated to provide an easy solution to opening your garage door.
Glazing Options
Carteck offer a variety of glazing elements as they are distinctive design features which can enhance the appearance of any garage. The Standard Ribbed sectional door is available with the following glazing options:
| | | | | | |
| --- | --- | --- | --- | --- | --- |
| Type C Glazing | Cross Mullion | Rhombus Mullion | Rectangular Glazing | 'Classic' Glazing | Glazed Strips |
The Carteck Georgian Panelled door is also available in four stylish wood design finishes; Golden Oak, Rosewood, Winchester & Night Oak. These are only available in a woodgrain texture finish.

| | | | |
| --- | --- | --- | --- |
| Golden Oak | Winchester | Rosewood | Night Oak |
Colours
The Carteck Georgian Panelled door comes in white as standard with the option of the following trend colours at an extra cost.

RAL 3000
Flame Red


RAL 5010


Steel Blue


RAL 6005


Moss Green


RAL 6009


Fir Green


RAL 7016
Anthracite Grey


RAL 7035
Light Grey

RAL 7040


Window Grey


RAL 8014
Sepia Brown

RAL 9001
Cream White


RAL 9006


White Aluminium


RAL 9007


Grey Aluminium


TT703


Grey Metallic Finish


RAL 7039


Quartz Grey


RAL 9005


Jet Black


RAL 7022


Umbra Grey
Our fantastic Carteck sectionals can now be equipped with mock Coach House style features, the perfect way to emphasise traditional style to a modern door type.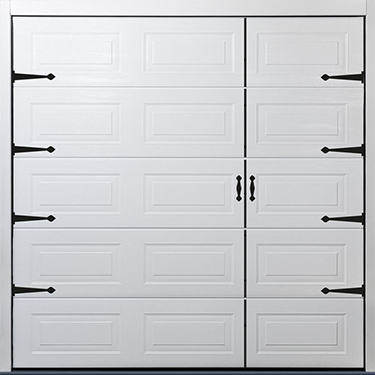 Georgian sectional with mock Coach House style hinges, handles and centre joint (above).
Different variations of the placement of the joint, handles and hinges are available.