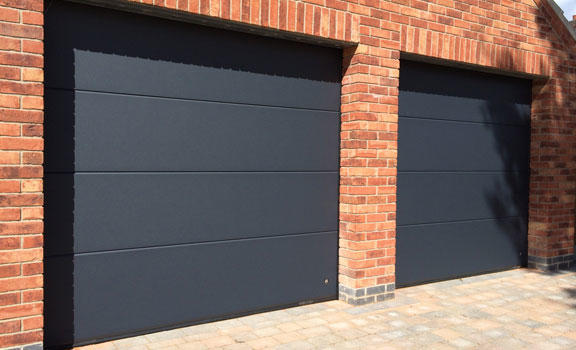 Sectional Doors
The ultimate garage door type for security, technical performance and technical design.
Enormous range of colours, styles, finishes and sizes up to 8000mm wide and 3000mm high in steel, timber and GRP. Made to measure and standard size ranges with single skin steel, 42mm double skinned and a super insulated 67mm double skin construction.

The perfect choice for larger openings or where security and insulation are a priority.

What is a sectional garage door?
Glass sectional door with design of exclusivity and unique contemporary style.

Sectional door with glazed panels from Carteck.